Introducing the Order Monitor screen
This feature allows users to have an overview of all Current and Open orders belonging to all restaurants that a user has access to.
Restaurant managers will be able to see relevant order ETAs (Kitchen In, Out and Promise Times), current statuses, and the order type (pickup vs delivery).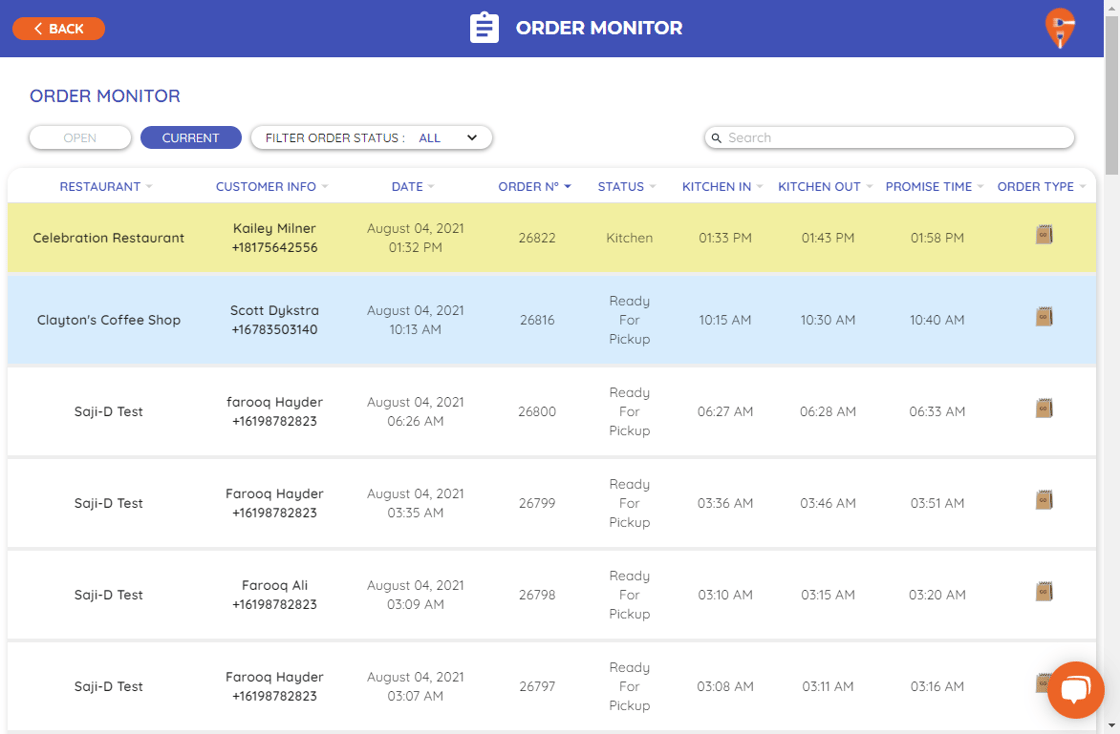 How to start using the Order Monitor
To start taking advantage of this feature, you just need to assign the Order Monitor Role to the desired user and then refresh the Dashboard.
This role assignment is done in the Users screen of your Dashboard.
Once you see the list of users, click to edit one and mark the checkbox for Order Monitor Role. Remember to save!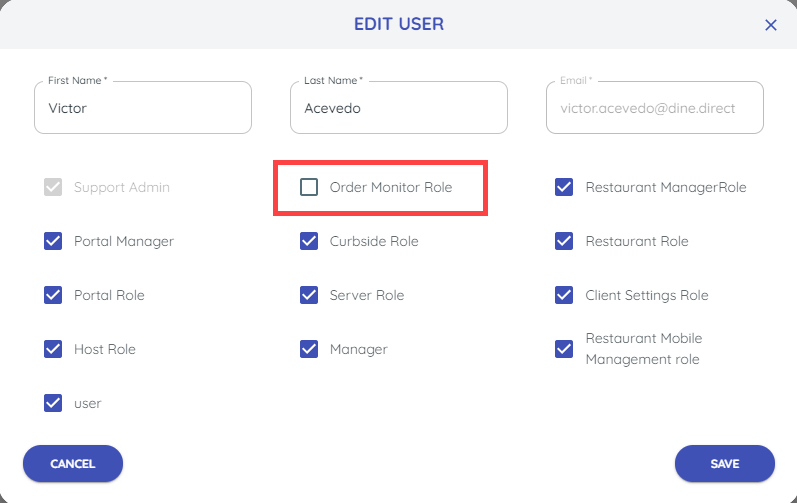 Now refresh your Dashboard. The
Order Monitor
screen should be available on the left-hand sidebar:
How to control which restaurant's orders should appear in the Order Monitor
Now, how can we control which specific restaurants are going to be displayed in the Order Monitor? To that end, we need to use the Live Restaurant switch.

This switch needs to be set for each restaurant that a manager has access to. To find it, head to Client Settings -> More -> Restaurant Info.
Then locate the Live Restaurant switch in the lower portion of the screen
If the switch is on, you'll see orders from such restaurants pop up in the Order Monitor. The opposite happens when the switch is off. Note that this does not impact the ability of a restaurant to receive orders, this just controls visibility in the Order Monitor screen.

This toggle comes in handy for chains and franchises that slowly roll out individual locations, meaning they are not all "live" at the same time. This switch helps regional managers choose the relevant locations they need to pay attention to.